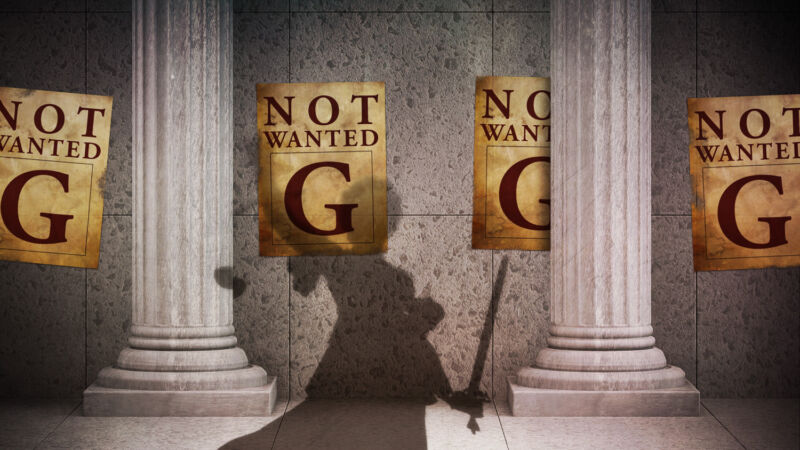 Let me bury the lede for a moment to inform you a story. Long ago, in a magical realm known as Academe, professors grew smart to the old student tricks of futzing with each margins and text spacing to make their essays match a prescribed web page limit. Triple spacing and two-inch margins could no longer save you from the effects of a debauched evening spent drinking on Franklin Street when you ought to have been in the library reading "Aurora Lee" as an alternative.
But for a handful of shining years, professors did not mandate font choices—and they would not deploy the Red Pen of Shame unless you headlined your takedown of Barthes' S/Z in, say, Comic Sans.
As somebody intent on getting a Serious Writer™, I felt it my duty to create papers that would completely showcase my genius. Papers that may, in the strictest sense, exceed the offered web page count. And when I was truly wordsmithing the hell out of my evaluation of the court sermons of Lancelot Andrewes, it was often Garamond that came to my rescue.
Ah, Garamond—how you saved me from performing the challenging, boring, required function of editing! How you squeezed these additional paragraphs back onto web page 5 as an alternative of letting them lie there, bloated and obscene, atop the forbidden web page six! How you supplied that electric tingle of sophistication as I avoided the plebian, pedestrian, pathetic use of Times New Roman!
Well. Apparently I was not the only 1 who played this game. My professors got tired of reading papers that had been longer than preferred. They started mandating (O ye gods!) 12-point Times New Roman, double-spaced, with 1-inch margins—or you'd get a large fat zero.
NO YUO
Fast-forward to this week, when the DC Circuit Court of Appeals came to the identical realization that lawyers use Garamond to cram much more than is strictly permitted into their legal briefs. Federal Rule of Appellate Procedure 32(a)(5) says only that "a proportionally spaced face should include things like serifs" and should "be 14-point or bigger." But the guidelines do not say what proportional fonts can be employed in legal filings.
As lawyer John Elwood pointed out on Twitter, "Garamond is much more compact than most fonts. For most appellate filings, its use will shave various pages off a short. For that cause, it is extended been a final resort for web page-restricted filings."
As a smaller sized font, it is also just tougher to study at the identical size as fonts like Times New Roman. And the court has had just about sufficient of it.
"The court has determined that specific typefaces, such as Century and Times New Roman, are much more legible than other individuals, specifically Garamond, which seems smaller sized than the other two typefaces," the DC Circuit announced this week. The court, it stated, desires to "discourage use of Garamond."
This led to the uncommon prospect of legal media operating many pieces about font choice this week as lawyers argued more than the merits of Baskerville and Gill Sans.
The DC Circuit's animus against Garamond has not but spread to the broader appellate program. Typeface policies in the Fifth and Third Circuits are, basically, just the common Federal Rules of Procedure. But now that judges in an influential appellate circuit have shown their pro-Times New Roman bias, WILL GARAMOND As well Develop into A VICTIM OF CANCEL CULTURE?